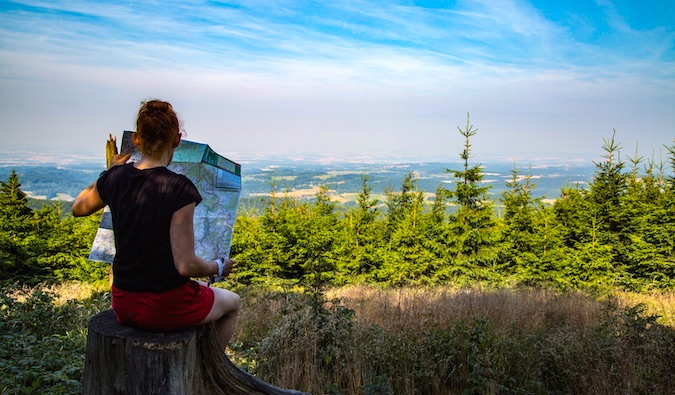 Traveling nowadays has become one of the essential parts of everyone's life. There are plenty of perks you can get while traveling; however, it also has risks involved in it that can strike not giving any notice. These risks can lead to distress as well as it may also spoil your journey. In order to avoid these issues, you can opt for a travel insurance policy for securing your trip. Travel insurance is the type of cover that protects you while traveling abroad. You can get the protection when the flights get canceled, hotels are unavailable, belongings, money or gadgets get stolen, and when you are sick or injured during the travel.
How to get cheap travel insurance?
With the help of a comparison tool, you can find the cheap travel insurance based on your travel and what you will get under that insurance cover. However, you should gather some knowledge before you purchase the insurance such as:
Understanding the travel insurance required for you: 
Through this, you can ensure the insurance covered in a proper way. The travel insurance will cover the things you want to cancel your trip, provide medical treatment during emergencies when you are abroad, early return, cover the cost of stolen luggage during your travel.
You can calculate the cost of your trip along with the items you will take. Make a proper decision if you want a single or an annual policy. It is cheaper to take single-trip policies when you think of taking 1-2 journeys in the next 12 months; however, for more than 3 journeys, the best option is to go for an annual policy.
Do not opt for insurance at the last moment: 
Travel insurance provides you with the benefits when you buy it alongside booking your trip. This helps you to recover the cost of the trip when you cancel it with good reason. Buying travel insurance at the last moment will not provide you with most of your cancellation protection, and you might need to spend more money when you cancel the trip.
Avoid cover that is sold along with your trip: 
When buying your trip from a budget airline or a standard package provider, they may offer you insurance during the purchase. Insurance offered as an addition to your trip must be customized depending upon your requirements that may be expensive. Thus, you need to search for a wider market in order to get better cover at less cost.
Look into your bank account: 
When you are buying travel insurance, it is advisable to look into your bank accounts, as a few bank accounts include travel insurance in their packages. You have to go through the terms carefully if you have travel insurance with your bank account that meets your requirements. Check whether it covers your abroad trips, medical conditions, etc. If not, discuss extending your policy with them.
Reveal your medical conditions: 
You should get covered for your illness when you travel overseas and make sure about the right limits of your luggage and its cancellation. Getting a medical cover is highly essential for those having pre-existing health conditions. Insurers may ask you regarding your medical history to set your premiums and get you cover rightly. If you do not want to pay a hefty medical bill when you fall sick abroad, then disclose all your medical conditions to your insurer to get yourself properly covered.
Check your insurance carefully: 
When you buy travel insurance, you need to read the contents in the document properly to avoid further issues, ensure all cover you want is listed in the policy. If you travel with insurance that lacks quality, you may face problems when making a claim.
Why comparing travel insurance is necessary? 
Travel insurance comparison helps you to select the best travel insurance policy that meets all your requirements. You can also check regarding the coverage policies applicable for different conditions such as medical costs, damaged or stolen luggage compensation, etc. In order to ensure that your selected policy rightly covers you, it is recommended to determine:
What are your plans for your trip?
Where are you planning to go?
How long are you going to stay overseas?
How often you travel?
Are you taking high-value items with you?
Benefits you receive through travel insurance: 
Cancellation fees:
When you cancel the trip for any reason, you can get back the amount before you plan to go.
Overseas medical expenses:
If you are sick or injured and seek immediate medical attention when you are overseas, you get covered for hospital stays and treatments.
Alternative Transport expenses:
When you incur delay and are unable to make a pre-planned event, your alternative transport expenses are covered through travel insurance.
Permanent disability or accidental death:
If you lose your sight or die while you are on an overseas trip, then a disability or death payment offered by your travel insurance.
Baggage and personal belongings:
When your things are stolen while you are on a trip abroad, travel insurance reimburses the costs for you. You can purchase new clothes and items and claim that from your travel insurance.
Personal liability:
Travel insurance also covers the legal liability that involves legal expenses for property damages of other persons or body injuries, respectively claim against you.
Fire or robbery benefit: 
While on a trip overseas, your house gets robbed or becomes a victim of fore; you will receive financial help through travel insurance in order to meet the losses or damages.
To Sum It Up
If you are planning to have a trip to Singapore, then search for HL Assurance Singapore to get suitable travel insurance to meet all your requirements. The specialists will guide you to check and purchase the best policy. By having proper travel insurance can provide peace of mind and protect you from unexpected events.