From the latest period dramas to hit our televisions, to the rise in neutral shades juxtaposed with endless sprigs of greenery and indoor plants, the wedding industry has long been influenced by pop culture trends and what is considered "in" by brides and grooms-to-be. Here at Crondon Park, we already tick all the boxes for rural setting and blank canvas interior – but what else could 2022 have in store for the world of weddings?
Bridal Trends
One of the biggest trends refers not to the way the bride looks but to the way she finds her perfect dress – with 2022 set to be a year where rented wedding dresses reach an all-time high. By allowing brides to match the gown to their perfect wedding venue at a fraction of the cost, rented dresses also lend themselves to the sustainability argument – making them the perfect stepping-stone towards making weddings more environmentally sound.Talking of Brides' dresses, two-pieces and dresses which break tradition are also on the rise, with more stores and brands than ever before offering a Bridal line to give every Bride the beauty of choice on her big day.
Decorative Trends
Moving on to decoration, Brides will be looking for a blank canvas venue in 2022 to match their ideal wedding – with everything from neutral colour palettes to vibrant pops of colour, simplistic greenery, and handmade and handcrafted details on the menu for 2022.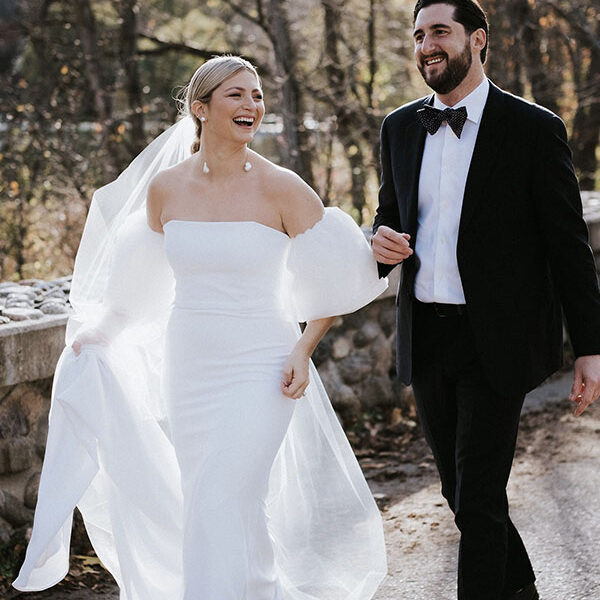 The past two years of the pandemic have given couples a new lease of life when it comes to planning the perfect wedding, with many seeing it as an opportunity to break certain traditions and instead take their big day in their own direction. From unexpected venues to unforgettable experiences, 2022 is going to be the year where couples throw everything at their wedding – especially having spent the past two years waiting for it to happen. Some of the top predicted trends include:
Multi-sensory experiences, which do more than simply impress to the eye
A rise in vegan menus and alcohol-free receptions
Smaller and more personal wedding cakes, in unique flavours
Back garden weddings which add that intimate vibe
Unusual entertainment
A rise in 'Bridgerton wedding' Google searches
For more of the top trends that are likely to hit the wedding industry in 2022, read this article on Hitched. And if your mind and mood board is already swimming with ideas for your perfect day, get in touch with the team here at Crondon Park and let us bring your vision to life.